PROCESSES AND PERFORMANCES
THE 2016-2017 BLACK SPATIAL RELICS ARTISTS | PROCESSES AND PERFORMANCES
Che applies performance research through Afro-Indigenous Liberatory Practice as they develop their work.
BLACK SPATIAL RELICS ARTIST-IN-RESIDENCE, ChE Ware is seen here researching and developing their site specific performance work in the Nightingale-Brown house at Brown University.
Jaymes Jorsling's Tripping Over Roots has a first table read at Rites and Reason Theatre
Jaymes and ChE met with public historian and curator, Elon Cook to learn local histories of slavery and the slave trade in Providence, RI.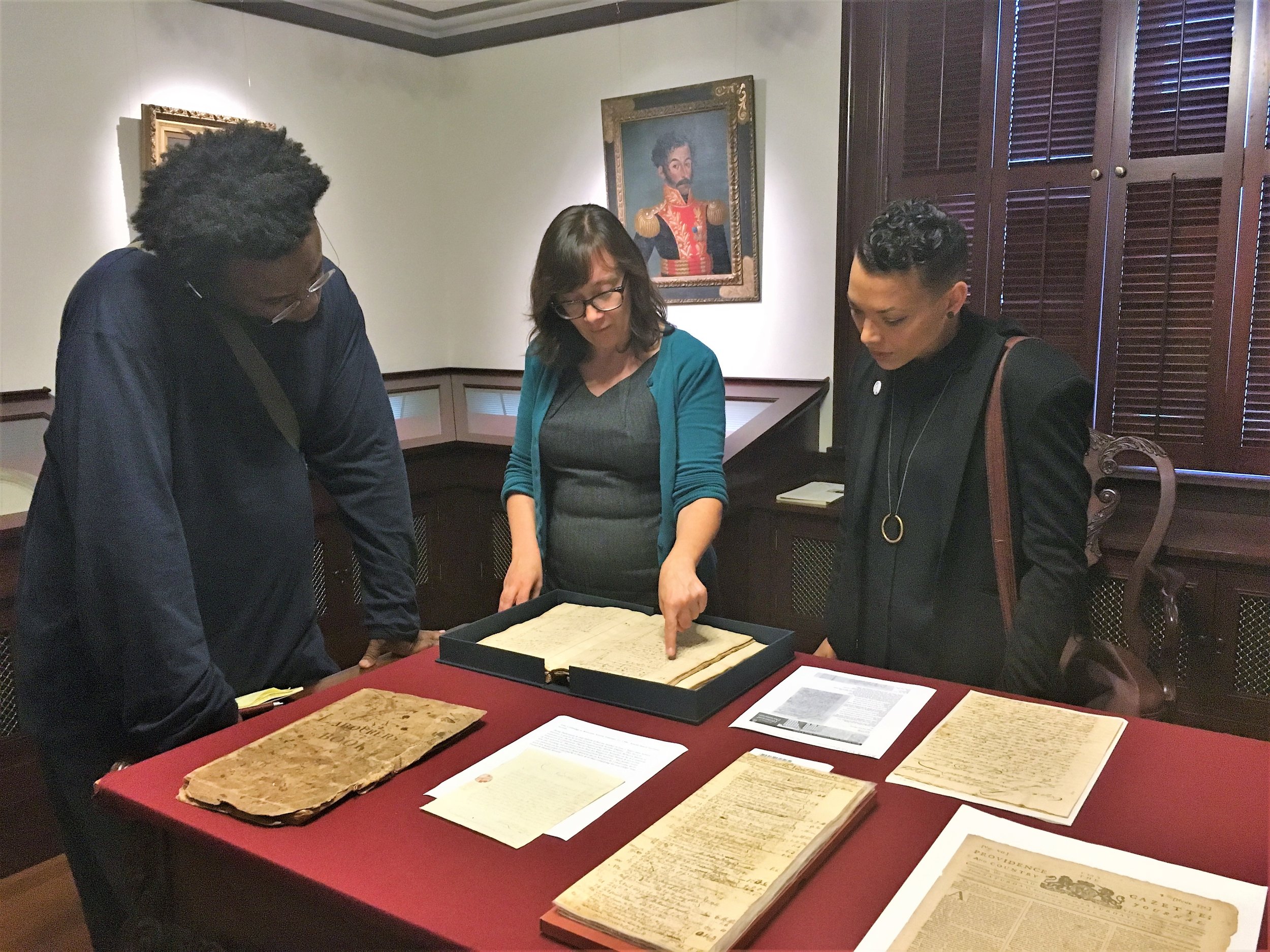 Jaymes and ChE go to the John Carter Brown Library to do research on the Brown family's involvement in the transatlantic slave trade.